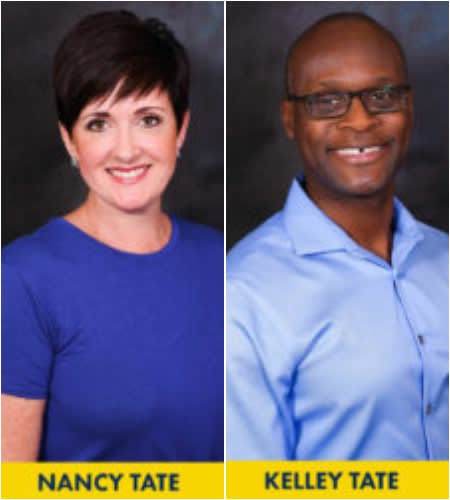 Nancy and Kelley Tate
Genesis Personal Fitness is a unique center offering weight loss nutrition and customized small group and one-on-one exercise programs to individuals looking to lose weight, increase lean muscle mass, increase strength, and develop a 'sustainable' health and general lifestyle.
Our commitment to our clients is for them to experience the many benefits from practicing a healthier lifestyle as well as the confidence of personal accomplishment of their fitness and weight loss goals. From making appointments to exercise, to keeping careful records of your session-to-session exercise activities, we strive to guide, motivate, and support you as you reach higher levels of personal health and satisfaction.
We are your coach, your cheerleader, and your partner in creating a health and fitness plan to last a lifetime! The camaraderie you build with our staff and fellow members will make the time you spend with us the best part of your day. And… you'll be with people just like yourself working your way to a leaner, toned, healthy body.
As one of our clients put it, "Genesis Personal Fitness not only is a place where everyone knows my name, it also is the place that actually delivers the service, quality, and expertise they say they will."
If you would like to learn more about what Genesis Personal Fitness can do for you in as little as 2 hours a week, schedule for your FREE Consultation TODAY. No sales stuff, no pressure and no gimmicks!
Nancy and Kelley Tate