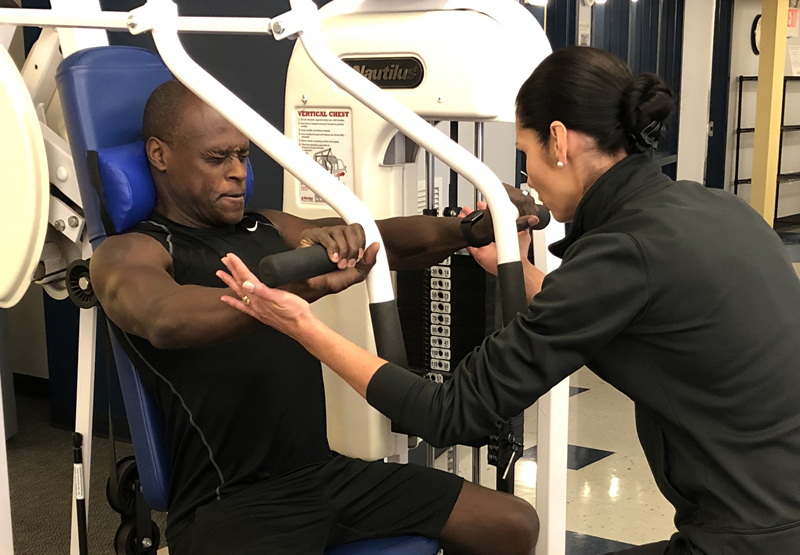 I've been a fitness advocate for most of my life. It's safe to say that I've tried a plethora of ways to get and stay in shape. I've been around the block. I've literally spent thousands upon thousands of hours in the gym, on the track, on the bike, in the water. I've been sidelined with injuries, I've gone stretches where I felt invincible. I've trained with some of the best to ever do it. And along the way, I learned a lot: what to do, what not to do, what matters, what doesn't.
I'd like to share some of the things I found to be the most important when looking to live a healthier lifestyle in which being physically fit is an absolute requirement. Let's get right to it.
"Gain As Much Muscle As You Can Through Natural Means."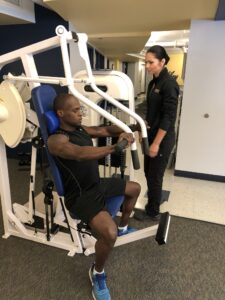 Lean mass, which primarily includes muscle mass but also connective tissue and organ reserve, is in my opinion the single most important variable for overall health, wellness, physical capacity, and performance. The more muscle you have and can maintain, the better you'll age. The more capable you'll be. The less frail. The better you'll be as an active parent (and eventually grandparent). You'll have more energy. Basically, more muscle allows you to resist gravity, and gravity is what slows you down, breaks you down, and makes you feel old.
And while it's never too late to start exercising for strength, the more muscle you have when you're younger, the more muscle you'll retain as you grow older. This is because when you're older when you start, you can still re-gain lost muscle and more, but not as easily. You'll need more exercise stimulus and more protein to get the same effect. And entropy is working against you.
"Pull More Than You Push."
Your phone. Your desk job. Look around at the average person walking around — their shoulders are rolled inward, internally rotated. Are yours? Society pulls our shoulders inward at every turn. To maintain good shoulder health (and build a strong, stable back from which to exert great shoulder force), you should exercise with more pull movements (Compound Row, Pulldown, etc.).
"Compete With Yourself."
Competition is good. Competition compels us to be greater, to improve ourselves. Just be wary about whom you're competing with. These days, you have billions of potential competitors. You can hop on social media and find hundreds of people with better and stronger bodies, faster performance times, and more perfect technique than you. It's fine to use these people as motivation to improve yourself, but don't beat yourself up — or, worse, get yourself injured—trying to beat them. Not everyone can do everything. We have different skills, different capacities, different priorities.
"Walk Every Day."
You won't get the physiological/fitness effects right away, but they build up over time. Walking every day for the rest of your life is all about accruing compound interest.
Benefits? From being in nature to improving blood glucose control to better cognitive function to improved insulin sensitivity to fat loss to joint mobility, walking is legitimate exercise.
"Exercise (Train) To Support Your Goals."
These days, as I'm fond of saying that I train to play. I train to support my activities on the weekend. I train so that I can get out and try all the fun new fitness gadgets and ideas.
Search within and figure out what your goals are, then train your body to achieve them. Are you trying to get stronger? To build up your endurance and energy by improving your VO2Max? To look good and less than your age? Then align your exercise training with your goals.
"Have Fun."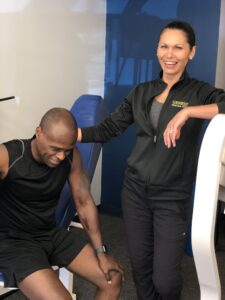 If you can figure out a way to exercise and train in a way you truly enjoy on an intrinsic level, you'll never be out of shape.
For most Genesis Clients, that means training in a way that is both scientific and produces results in the shortest time possible. Ultimately what really matters is that you enjoy the act of training for its own sake.
For me, I learned that much of what I thought I knew about exercise and training, particularly when it came to strength, was far outdated until I became the owner of Genesis Personal Fitness. Now I understand the science behind effective strength training and it brings me such joy and satisfaction to share that knowledge with the current, former and future members of the Genesis family. The moment to moment experience of training now with one of our trainers is the way I challenge myself each week and embrace the process. It is the "fun" part of being able to stay in the best shape of my life and not have to spend unnecessary hours in a gym each week.